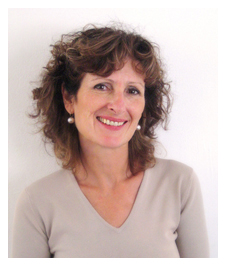 I graduated from the Medical University of Zagreb.

I worked at the Clinical Hospital for Psychiatry, Alcoholism
and Other Addictions "Sestre milosrdnice» in Zagreb, where I completed specialist training in psychiatry.

I worked at the Outpatient Department for Psychotherapy at Psychiatric Hospital for Children and Adolescents in Zagreb.

I opened a private practice where I work today.

In my 20-year work experience as a psychiatrist I have been engaged in individual, group and family psychotherapy.
I worked with adults, children and adolescents and their families.

I am a permanent associate collaborator with the Teen magazine where I write a column on psychological help for young people.

I was always especially interested in psychoanalytic psychotherapy and psychoanalysis. For that reason in 1996 I started my psychoanalytical training, which I underwent in Zagreb, Trieste and Amsterdam. After finishing the training programm in 2009, I acquired the title of a psychoanalyst and became a direct member of the International Psychoanalytic Association. In Zagreb, I am a member of the Croatian Psychoanalytic Study Group.